Hozanji Temple is located halfway up Mount Ikoma, on the border between Osaka and Nara prefectures. The large temple complex and the long approach to the temple, lined with many old restaurants and inns, are usually oddly empty. But on certain dates of the month the temple is packed with dedicated merchants who come even in the middle of the night to pray for their prosperity and worldly benefits. The incredible amount of money donated on stone pillars scattered around the precincts are the testament to the great popularity of this largely unknown temple.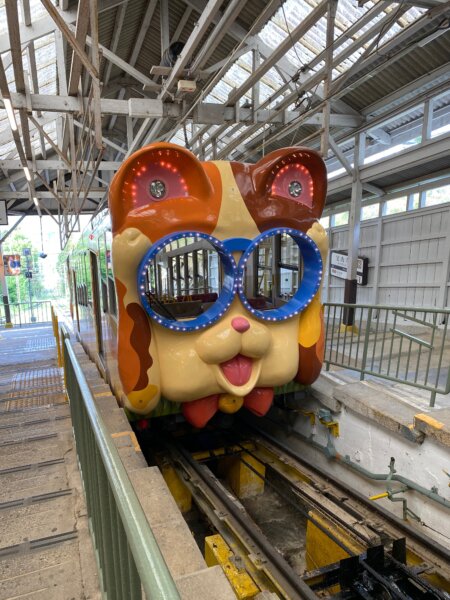 A dog-faced cable car attracts kids on their way to the amusement park at the top of the mountain. Hozanji Temple Station is about a five-minute cable car ride from a station near Kintetsu Ikoma Station.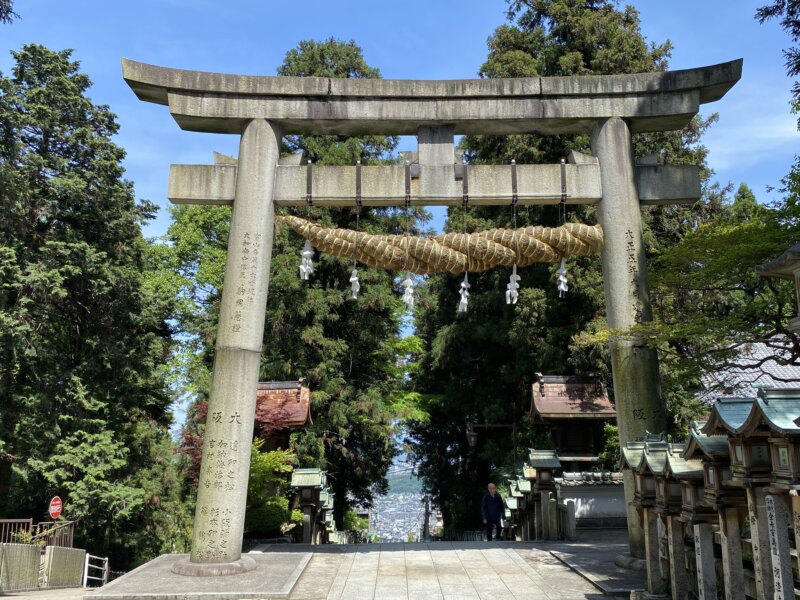 A huge stone torii gate shows that this old temple began when Shintoism and Buddhism were not separated.
There is a nice view overlooking the Nara Basin.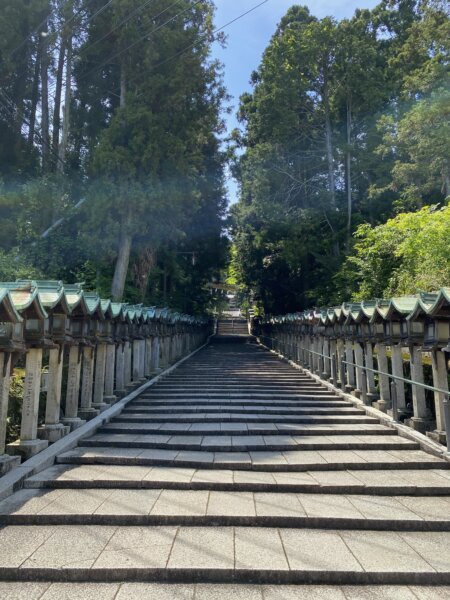 A wide entrance with stone lanterns is just very attractive and unworldly.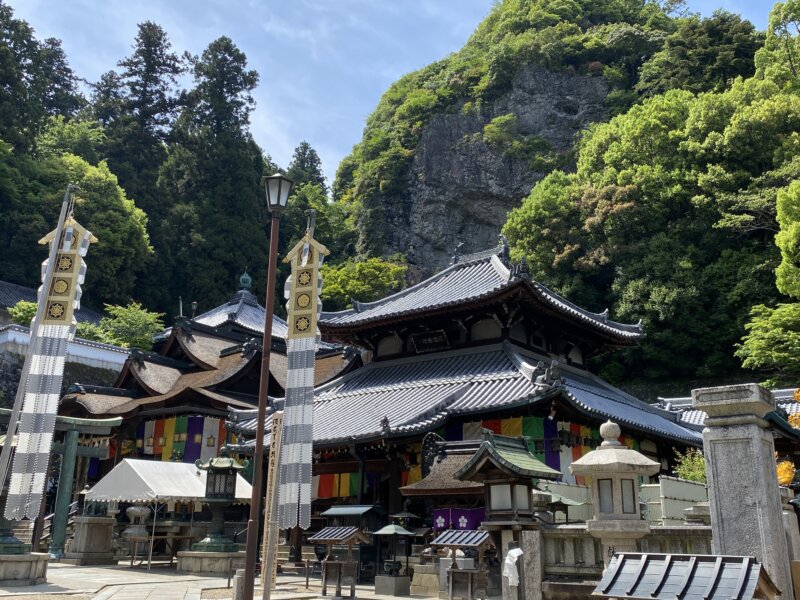 Large halls set against the backdrop of a large rock wall, which is believed to be the base of sacred power.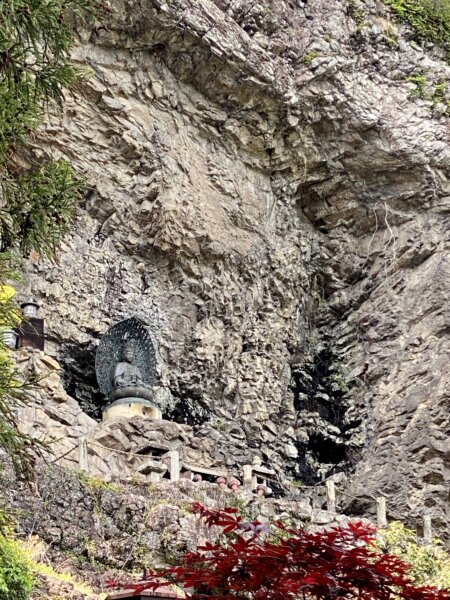 Amida Bosatsu sits on the rock wall. The area is a place of ascetic practice.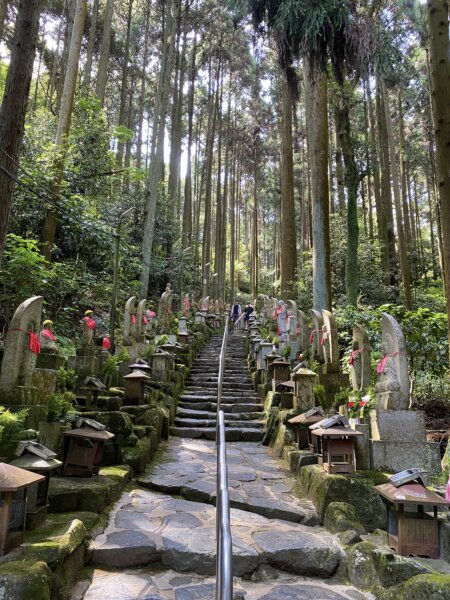 A small path filled with small stone statues of Jizo. They are always very well cared for and raw flowers are donated.
Information
Hozanji Temple
Address: 1-1 Monzen-cho, Ikoma City, Nara Prefecture, Japan
Official website (English or select English at the bottom of the page): Hozanji Temple – Guidoor
All photos taken on May 10, 2023