The uniqueness of this temple is its big Indian style Buddhas made in India. Big Buddhas made of white stone stand, sit or lie down in the precinct and make beautiful pictures with seasonal flowers.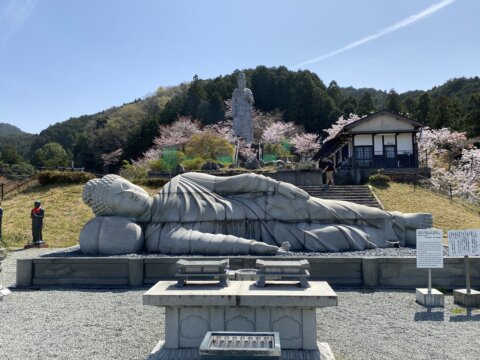 The temple's main Buddha, a thousand-armed-Buddha, is believed to have healing powers and attracts people with eye ailments throughout the country.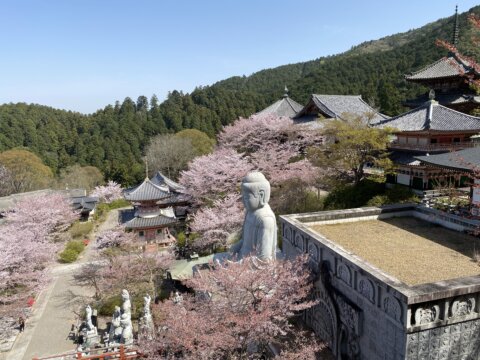 More than two-thousand Hina dolls for girls' festival displayed in spring.
Photos taken on April 1, 2021
Information:
Address: 3 Tsubosaka, Takatori, Takaichi, Nara, Japan
Official website (English)
https://www.visitnara.jp/venues/A00875/