Look at these flowers and their subtle but elegant gradation from white to pink!
Hase-dera is known as the "temple of flowers." Peonies that bloom in late spring and winter are a kind of symbol of this temple, but cherry blossoms in early spring are also exceptional.
It looks as if the mountain is wearing a pink veil of flowers or the temple is floating in a sea of cherry blossoms. You can enjoy the flower for comparatively long period of time here, thanks to the variation in the kind of cherry trees — some bloom earlier and some later than others.
While young flowers almost reaching full bloom are impeccably beautiful, falling petals after full bloom also touch our hearts.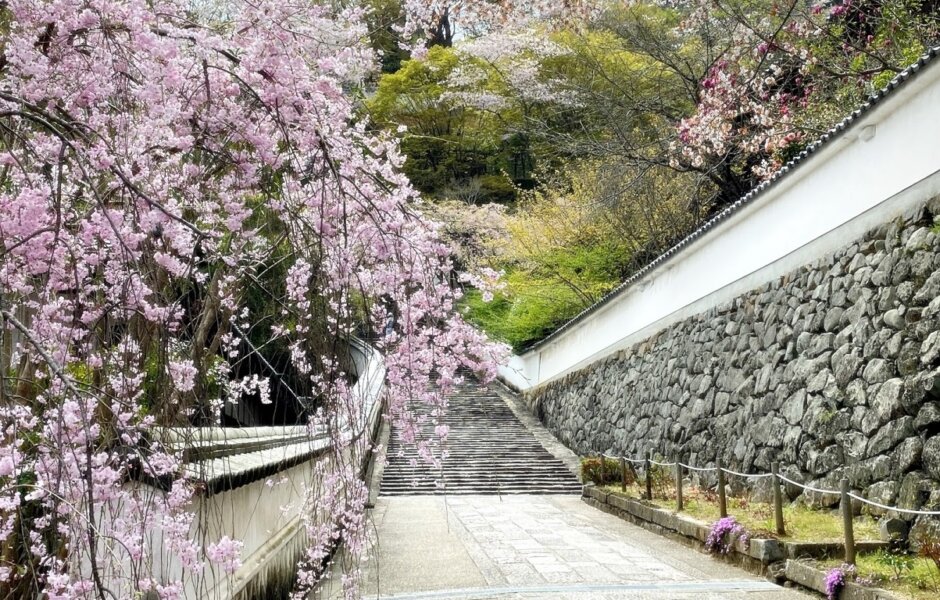 Weeping cherry trees in full bloom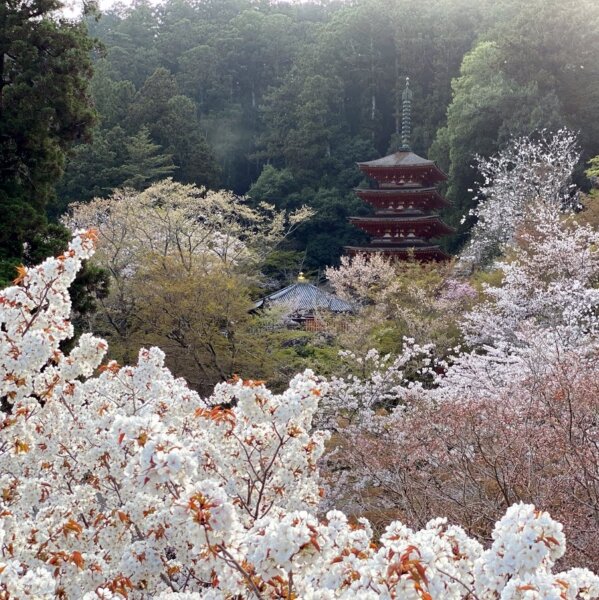 View of the five-story pagoda from the balcony

Looking up the pagoda from the Main Lecture Hall
360-degree view from the balcony
Panoramic view of the temple with falling cherry blossoms
Photos and videos taken on April 1, 2021
Information:
Address: 731-1, Hase, Sakurai City, Nara 633-0112 Japan
Official website (English)
https://www.hasedera.or.jp/free/?id=345