Yamanobe-no-michi is a lovely trail that stretches 16 kilometers from north to south along the hillside on the east side of the Nara Basin. We walked along the southern half of the trail.
Here, you will walk through villages, rice fields and woods, and even along the foot of the hills of ancient emperors' tombs. This variety of scenery will please your eyes, even while walking a long distance. There are many temples and shrines along the route where you can visit to offer prayers or simply have a rest.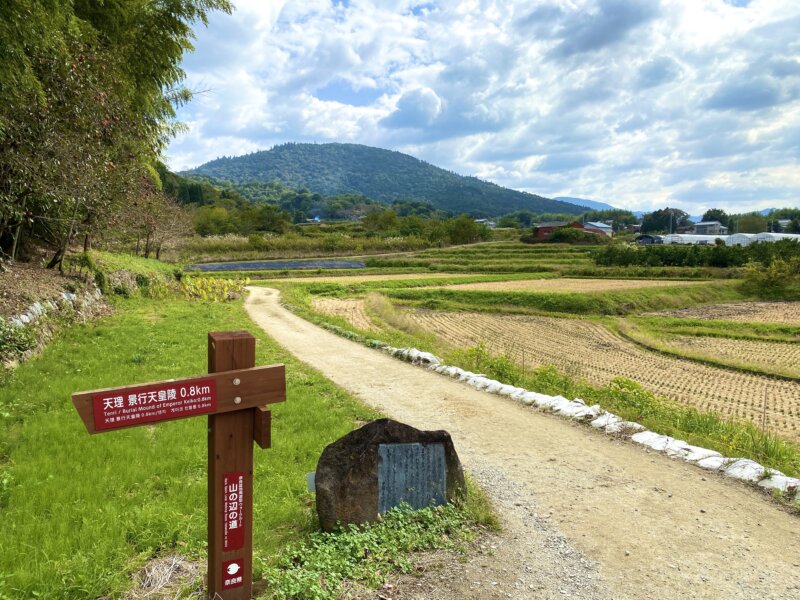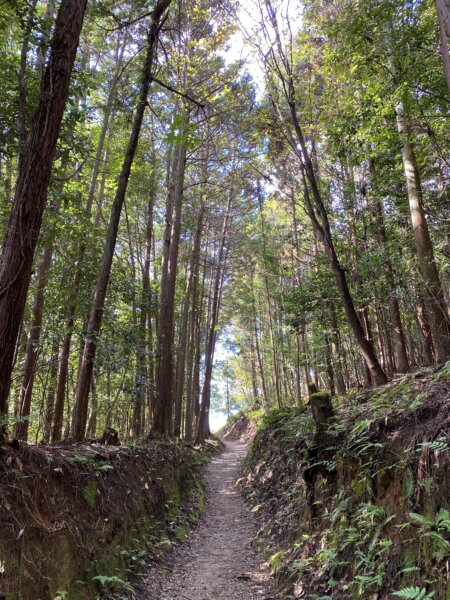 Part of the trail surrounded by trees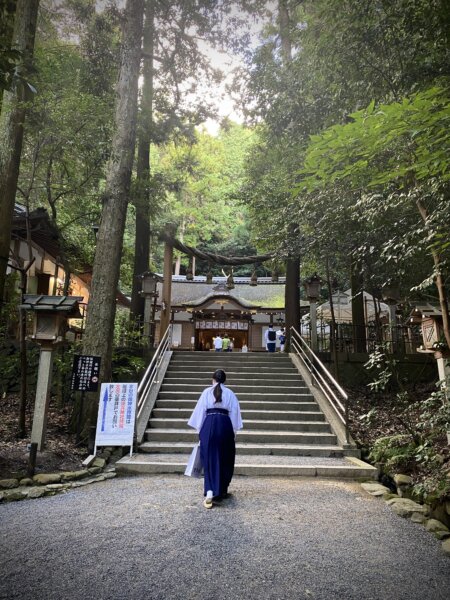 Omiwa Shrine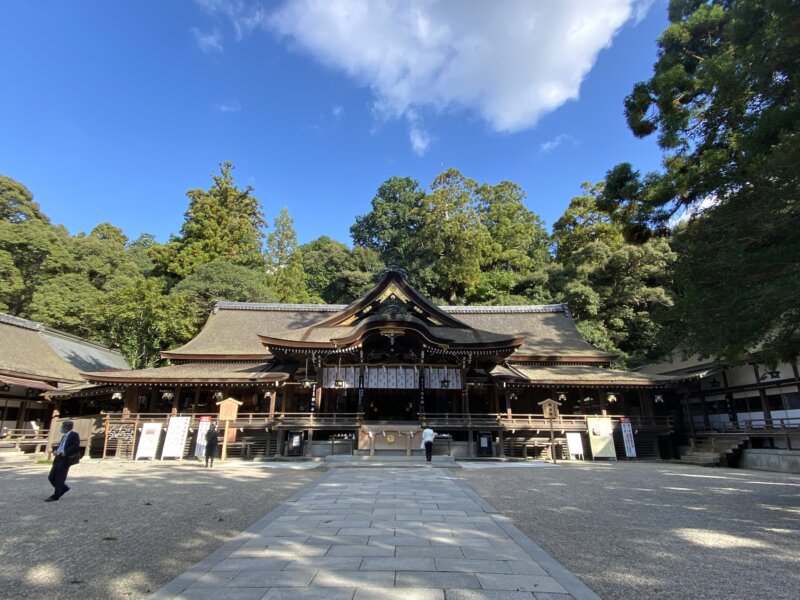 Omiwa Shrine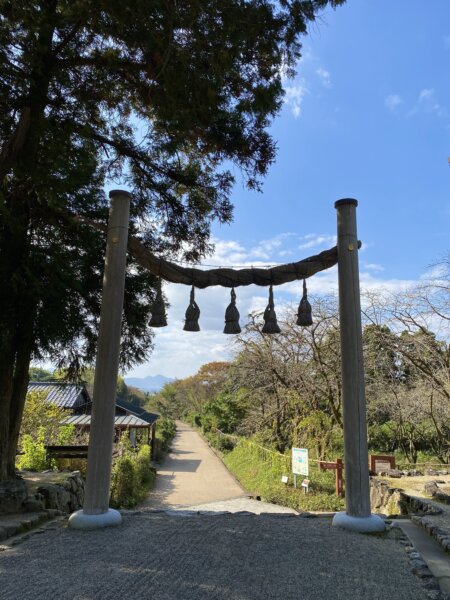 Hibara Shrine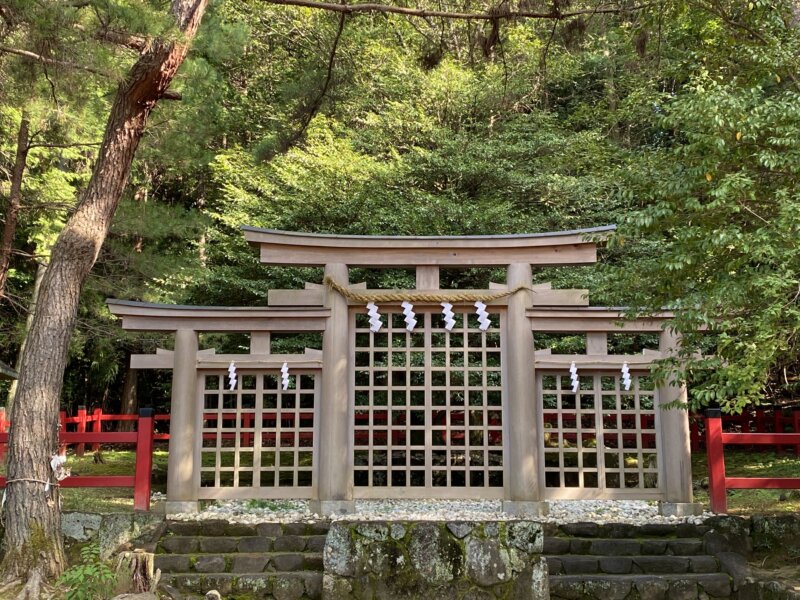 Hibara Shrine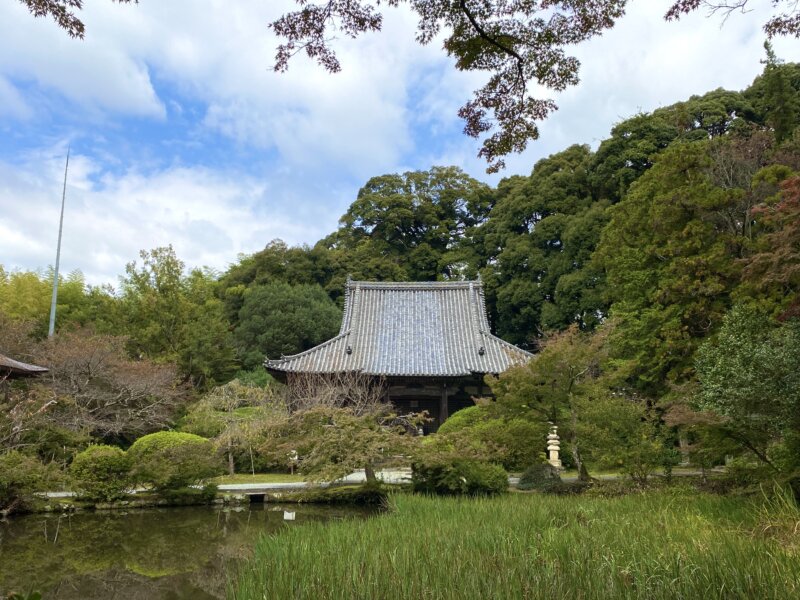 Chogaku-ji Temple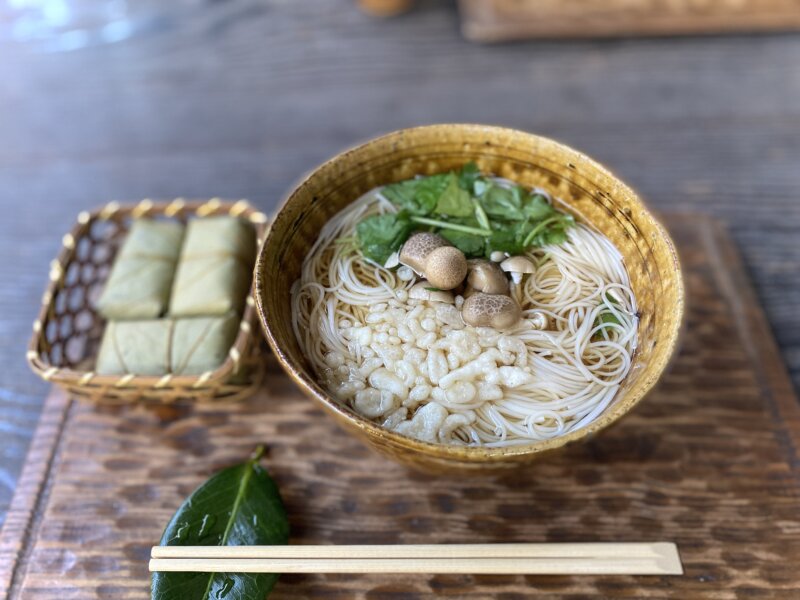 Warm Somen noodle and Kakinoha-sushi, famous local delicacies of this area
* Click here for an English map prepared by Sakurai City (PDF).
* Pinned in the map below is the Tenrishi Trail Center, which is almost in the middle of the entire trail.

All photos taken on October 28, 2021.