We walked the southern half of Yamanobe-no-michi trail last autumn, and this time in late spring, we continued the northern half of the trail, from Chogaku-ji Temple. The trail is rich in natural beauty, rural landscape and historical monuments, but there are a lot more to enjoy.
Tenrishi Trail Center near Chogaku-ji Temple is located at about the midpoint of Yamanobe-no-michi and it is a good place to take a rest.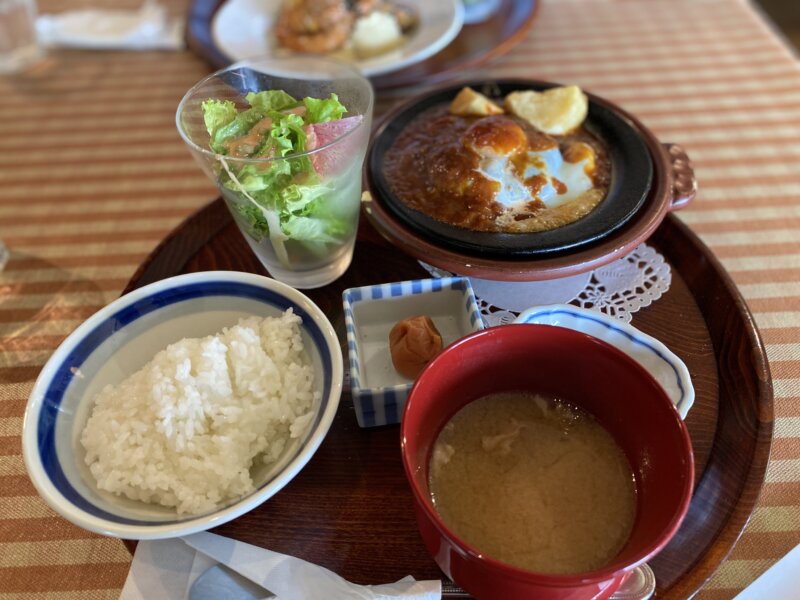 Lunch at the restaurant Katsui in Tenrishi Trail Center filled us with energy to walk.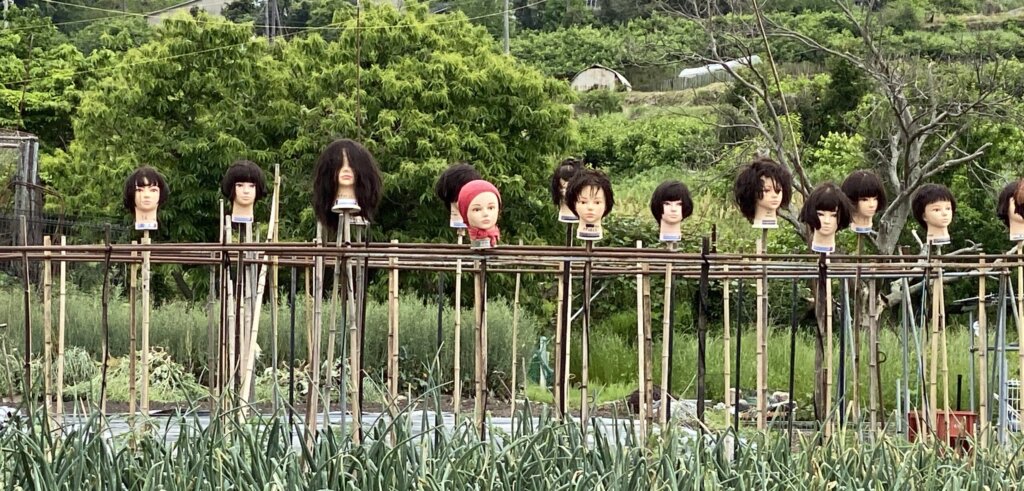 unusual scarecrow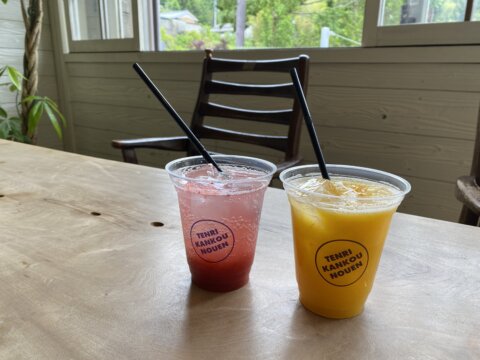 Café WAWA serves fresh fruits juice from Tenri Orchard. Good spot for a break.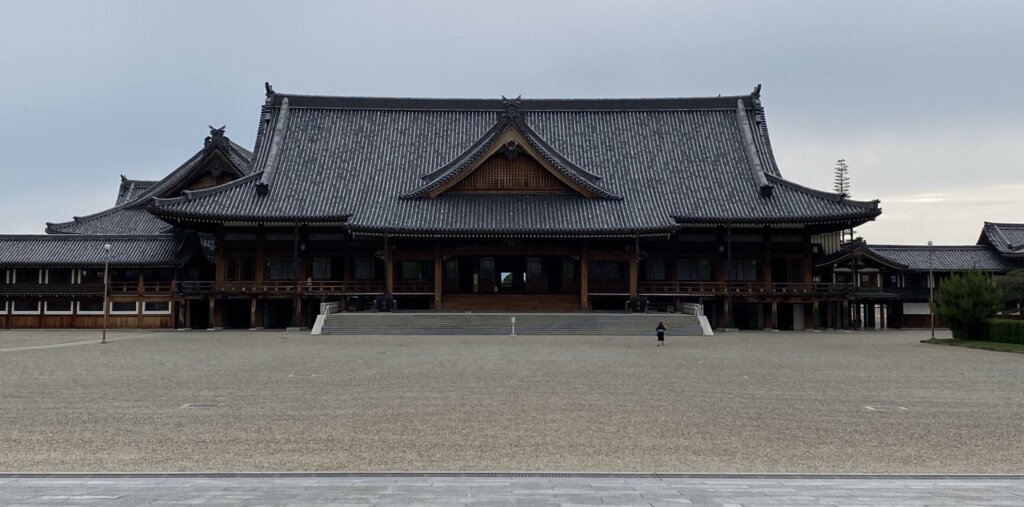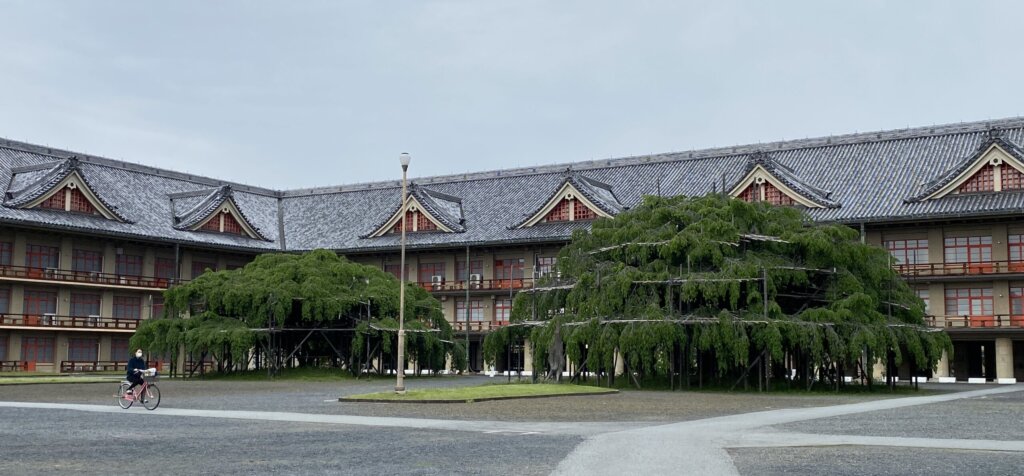 Tenrikyo Headquarters is near Tenri Station. The huge and impressive buildings of the Shinto-based religion and their famous big cherry trees are free to access.
*Click here for an English map prepared by Sakurai City (PDF)

* Pinned in the map below is the Tenrishi Trail Center, which is almost in the middle of the entire trail.
All photos taken on May 15, 2022