Mount Yoshino in spring is very special for people in Japan. The hillsides are covered by 30,000 cherry trees in total, making the view magnificent and amazing when they are in bloom. The cherry blossom front gradually climbs from the foot to the top of the hill. We visited the area on April 8, 2022, and it was the perfect time to enjoy full-blown blossoms in the lower and middle parts of the hill. Look at the pictures below to see how the blossoms and views attract the heart of people!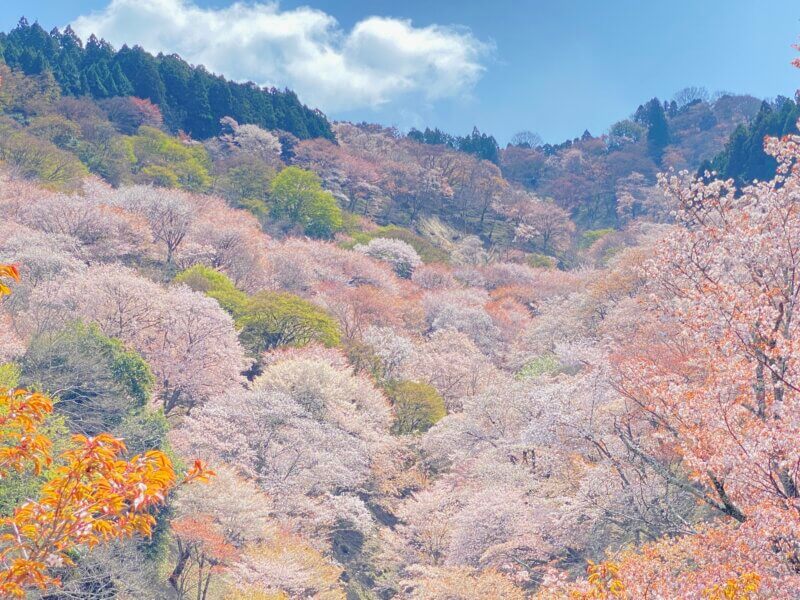 View near Nakasenbon Bus Stop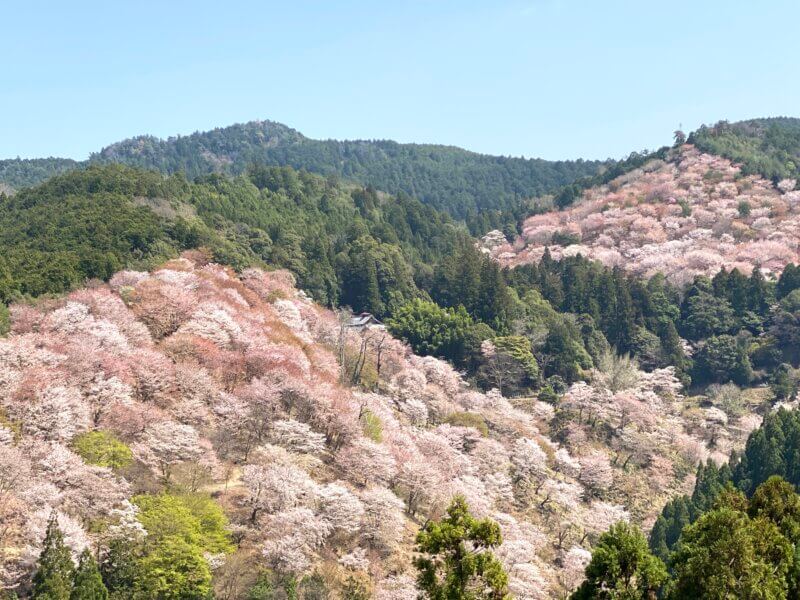 View from Yoshimizu Shrine, called Hitome Senbon, meaning one thousand cherry trees in a view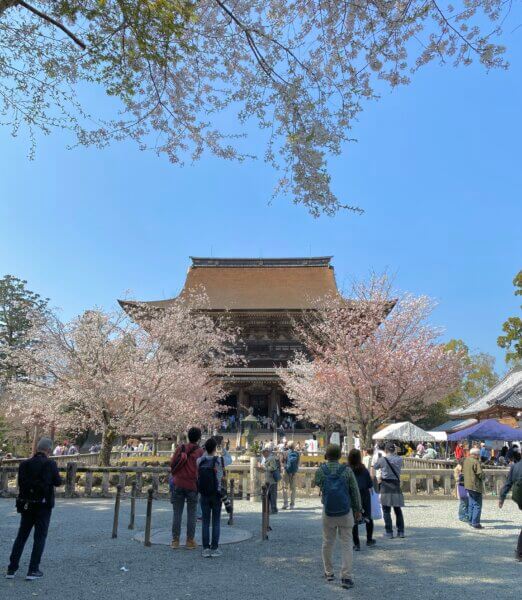 Zao-do Hall of Kinpusen-ji Temple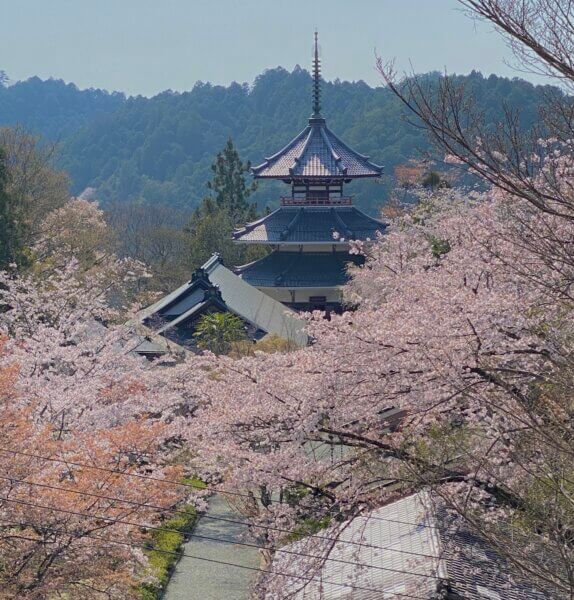 Nancho Myoho-den Hall of Kinpusen-ji Temple

View from the window of the Meditation Hall of Sakuramotobou Temple

Monks marching to participate in a ceremony to celebrate Buddha's Birthday on April 8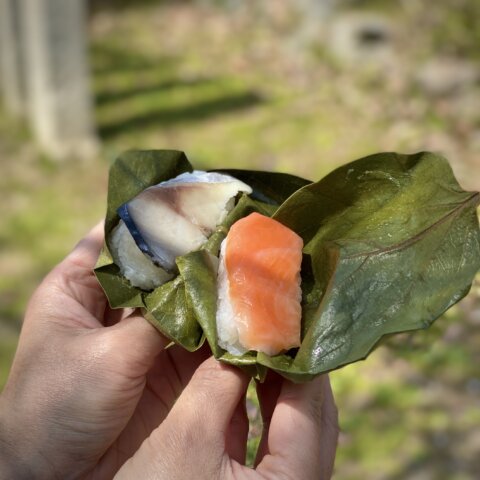 Kakinoha-sushi, sushi wrapped in a persimmon leaf, which is one of famous local delicacies of this area. Pickled mackerel (left) and salmon (right).
Information
Kinpusen-ji Temple
Address: Yoshinoyama 2498, Yoshino-cho, Yoshino-gun, Nara Prefecture 
Official website (English): https://www.kinpusen.or.jp/english/
Yoshimizu Shrine
Address: Yoshinoyama 579, Yoshino-cho, Yoshino-gun, Nara Prefecture 
* Pinned in the map below is the Yoshimizu Shrine, which is almost in the middle of the entire route.
All photos and videos taken on April 8, 2022.