Horin-ji Temple
Horin-ji, Hoki-ji and Horyu-ji Temples are all related and all have three-story pagodas that make a symbolistic picture of the area called Ikaruga.
Horin-ji Temple was established by a son of Prince Shotoku wishing him to recover from illness. The three-story pagoda of Horin-ji Temple was lost in fire by lightning in 1944 and was later rebuilt. The hall stores many Buddha statues of the Asuka and Heian periods. The main statue of worship is an eleven headed kannon with a friendly smile. A little temple perfectly matched in quiet, rural views.
Information:
Hours: 8:00-17:00 Mar-Nov,  8:00-16:30 Dec-Feb
Admission: Adult 500 yen
Address: 1570 Mii Ikaruga-cho, Ikoma-gun, Nara Japan
Access: 15-min walk from Chugu-ji Mae bus stop. 
See Recommended route – Horyu-ji Area.
* You are always asked to check information on the official website before you visit. http://www1.kcn.ne.jp/~horinji/index.html (No English translation available)
Hoki-ji Temple World Heritage
Hoki-ji Temple is one of UNESCO World Heritage Sites, together with Horyu-ji Temple.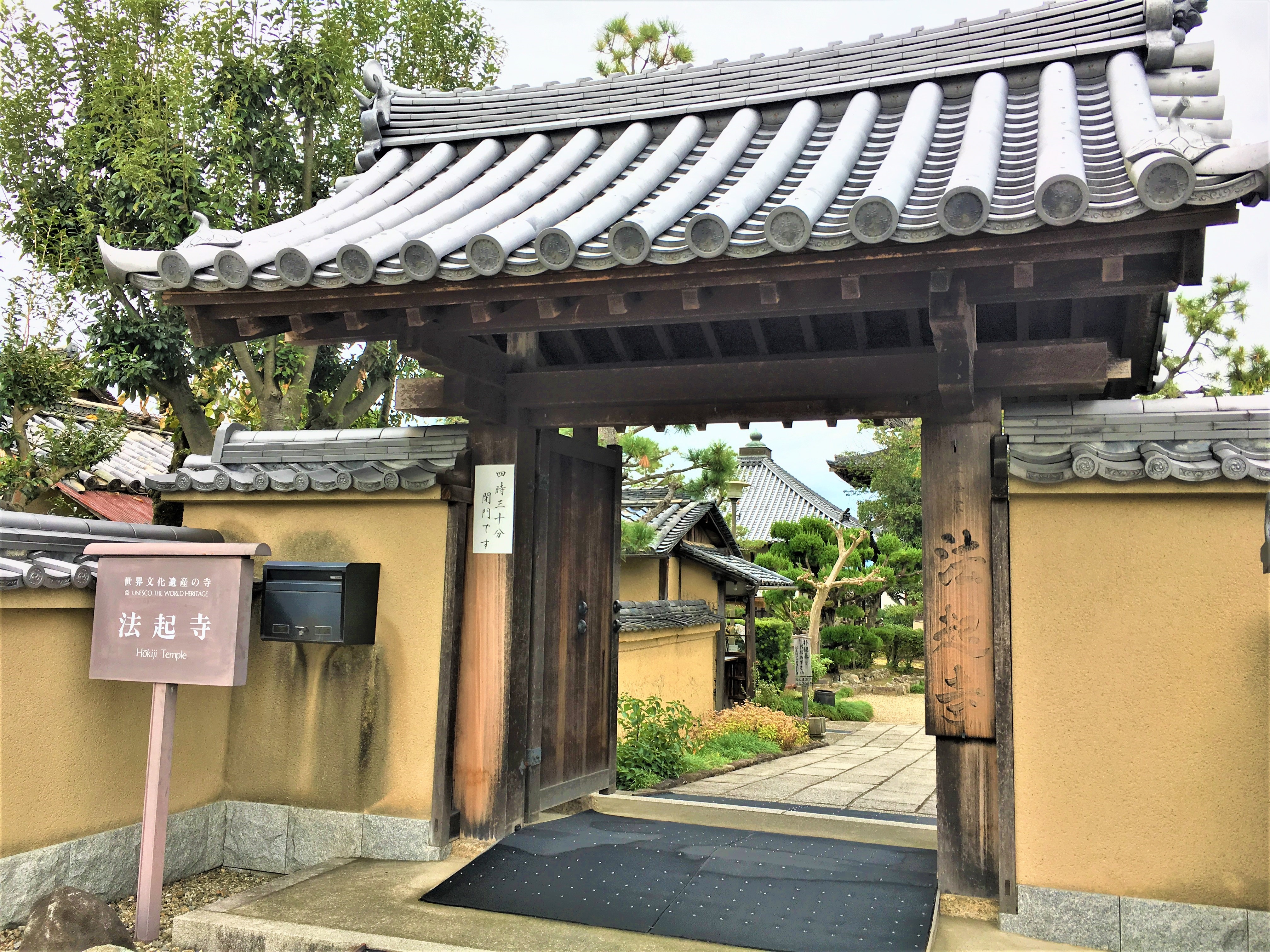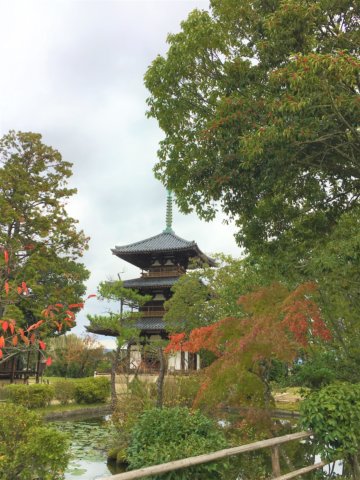 Its three-story pagoda, built in 706, is the oldest one of this kind still existing in Japan. The temple has a well-maintained garden with a pond and pine trees.  The main statue of worship, an eleven-headed kannon, can be seen only through glass, but you can enjoy a quiet temple garden even smaller than Horin-ji Temple. 
 In autumn, the field surrounding the temple is covered with cosmos flowers.
Information:
Hours :  8:30-17:00  Feb 22 – Nov 03    8:30-16:30  Nov 04 – Feb 21
Closing: no closing day
Admission:  Adult 300 yen
Address: 1873 Okamoto, Ikaruga-cho, Ikoma-gun, Nara Japan
Access: In front of Hokiji Mae bus stop  
See Recommended Route-Horyu-ji Area.
You are always asked to check information on the official website before you visit.
http://www.horyuji.or.jp/en/hokiji/      (a part of a site of Horyu-ji Temple)
Last updated on Jan 09, 2020 
text by: Yoko