A large open area of 660 hectares with free-roaming deer. The park is connecting Kofuku-ji Temple, Todai-ji Temple and Kasuga Grand Shrine(Kasuga Taisha).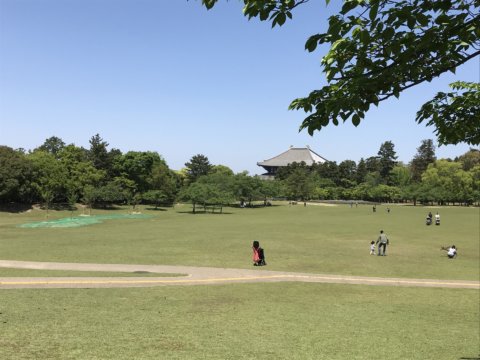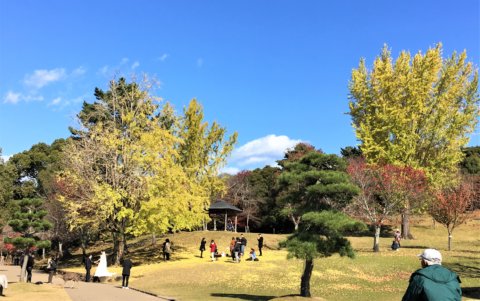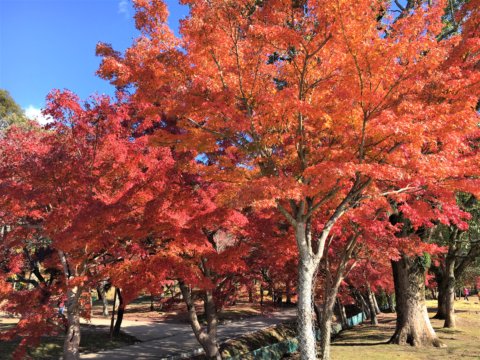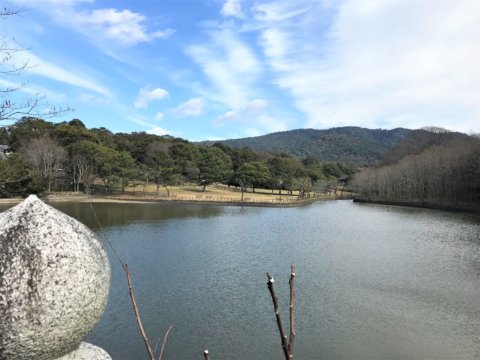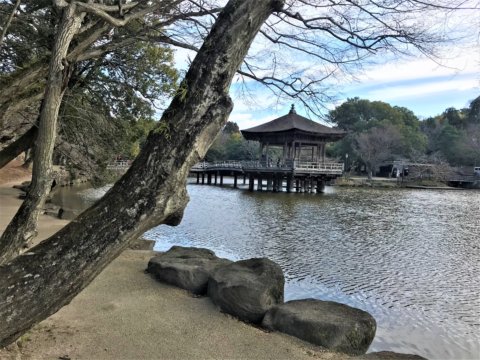 From top and left: Kasugano Enchi, do, Yoshiki River in autumn, Araike Pond, Ukimido    
Nara Deer
About 1,400 wild deer have been living here for more than 1,000 years. They are not just a free mower of the large field but are believed to be descendants of a sacred white deer sent by a deity as a messenger to Kasuga Taisha Shrine. They are designated Japanese National Treasure. They are usually tame, friendly, just follow you and give you a nudge until you give them all your deer crackers in your hands. You are advised not to give any food but deer crackers sold at stalls. There are no garbage cans in Nara park so that deer do not have a chance to learn the taste of human food. They live on grass, leaves and acorns, abundant in the huge park. Male deer have horns to attract female deer and fight with other males in autumn. In early spring you may find little baby deer with a mother. Do not dare touch them or you are likely to be kicked by the mother deer.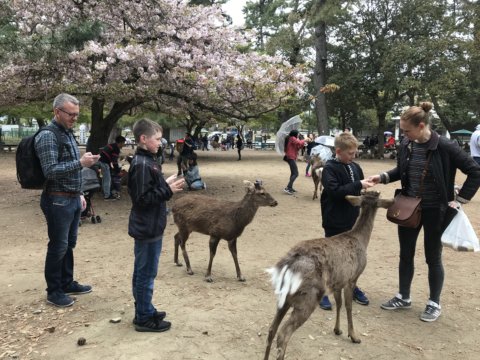 Nara Park is an open field and deer are often seen in town. For the people of Nara, it is perfectly normal to see deer walking or running in the streets.    
photo: Nobori-enchi in Sprig
East of Kintetsu Nara Station. There is a 15-minute walk from JR Nara Station. There is no boundary sign.  Mostly the whole green area on the map. 
Please check the latest information before you visit. http://nara-park.com/en/
Last updated: Oct 03,  2019
text by: Yoko